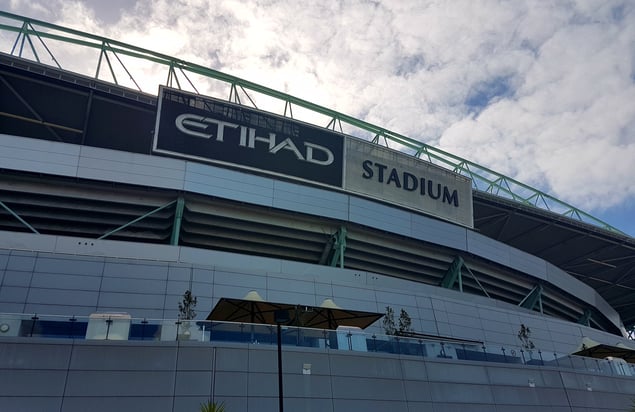 Earlier this month I left my seaside abode and made the trek down to the 'most liveable city' in the world, for the Australian Car Wash Show 2017, held at the Etihad Stadium in Melbourne. This year's show was the biggest ever held by the Australian Car Wash Association. The show attracted a record breaking 472 Attendees from Australia and New Zealand and 160 Exhibitors – 11 of which were international, displaying across 80 booths. This is a significant improvement on the 2015 show which had 108 Exhibitors and a total of 62 booths.
This year's car wash bus tour was held on the Tuesday prior to the show and was a sold-out event. The bus tour visited 4 sites across Melbourne which included the new Tunnel Express at Carrum Downs and Warrandyte Car Wash.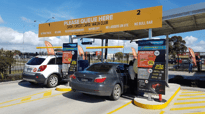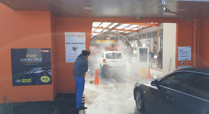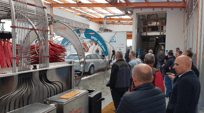 The 2-day show officially kicked off on Wednesday 1st November at 9am with a warm welcome from ACWA's president Craig Campbell, and continued with theatrette presentations from Eric Wulf CEO of the International Carwash Association (ICA), our very own David Moyns who presented alongside our special guest from the U.S. Chelsea Beyer, previously a Sr. Vice President of Sales and Service at Zep Vehicle Care, Mark Driscoll, and Brent McCurdy. Chelsea received a tremendous amount of positive feedback for her presentation on how to 'Grow your Revenue'. Chelsea shared valuable information and expert advice on how Car Wash Owners can increase their revenue by making changes to their car wash menu design and wash packages. If you would like a copy of Chelsea's presentation slides, click here to download a pdf copy.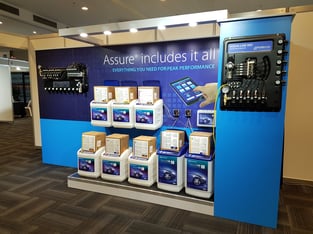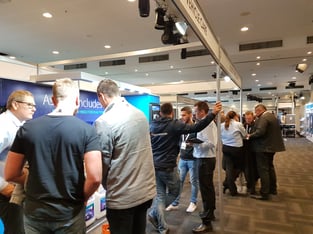 The first day of the show concluded with the ACWA Gala dinner which was held at The Waterfront Restaurant in Docklands and was proudly sponsored by Velocity Vehicle Care. Guests were invited to the venue's balcony for pre-dinner drinks and canapes overlooking the harbour, followed by dinner and more drinking, and a presentation from guest speaker Peter Moody.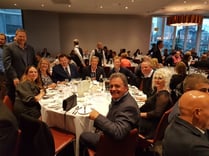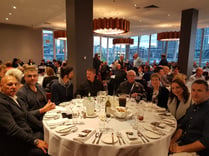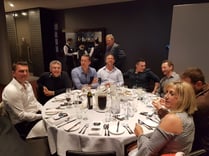 Day 2 of the show commenced with theatrette presentations by Vic Monteleone, Karen Rann, Graham Lilleyman and Danny Lynch. K9000 were the winners of this years 'best stand at the show'. The day ended with canapes and drinks in the exhibit hall, followed by chaos and shrink wrap, as exhibitors rushed about tearing down their display stands, eager to get home to their families - or to the nearest bar.
The Velocity Vehicle Care team which included David Moyns, Sam Casilli, Paul, Davies, Nigel Prince, Felicity Moyns and of course me, were all inundated with enquires, as Car Wash Owners were eager to learn about our products and services. Chelsea Beyer was the star of the Velocity Vehicle Care stand, and was run off her feet sharing her expert advice with the many show attendees that approached her throughout the first day.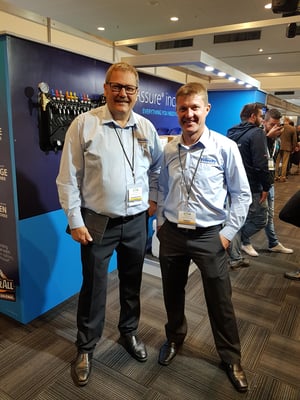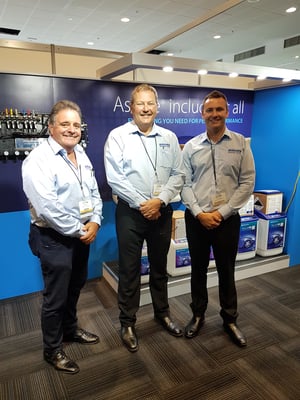 This year's expo presented an excellent opportunity for Velocity Vehicle Care to display the Assure® Program. The program includes the most advanced phosphate free cleaning agents and polymers that provide excellent performance in a highly concentrated formula. With sustainability becoming a key focus for many Car Wash Owners, the Assure® 2.5-gallon cubitainers are fully recyclable, eliminating the need for drum removal. The Assure® precision dispensing system (PDS) is designed to accurately dispense up to 12 hyper solutions (including tri-colour) utilising Hydra-Flex, Inc's Aqua Lab™ technology. The Assure® Analytics software provides access to your most important wash information, anywhere, anytime through your mobile phone, tablet, or computer.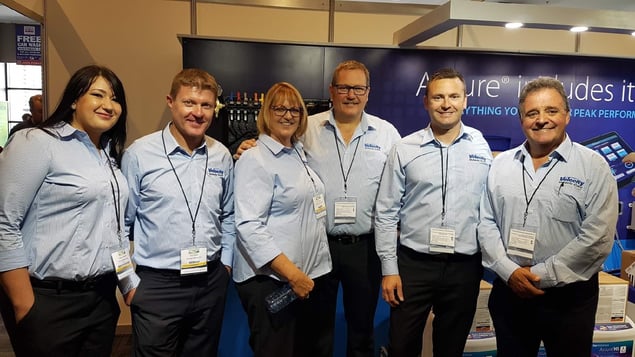 In conclusion, the 2-day event was a great success for Velocity Vehicle Care and for all the Exhibitors displaying their newest and most innovative products and services to prospective Customers. We look forward to an even bigger show in 2018, with ACWA joining forces with the ICA to deliver a spectacular industry event for the Asia-Pacific region. The Velocity Vehicle Care team are so proud to be a part of the industry's evolutionary journey as the industry in Australia continually grows in both professionalism and innovation. We aim to continue to contribute to the industry by sharing knowledge, providing support and most importantly, helping Australian Car Wash Owners to maximize their car wash success!
Want to learn more about the Assure Program? Click on the image below to schedule a meeting with one of our Vehicle Care Specialists!