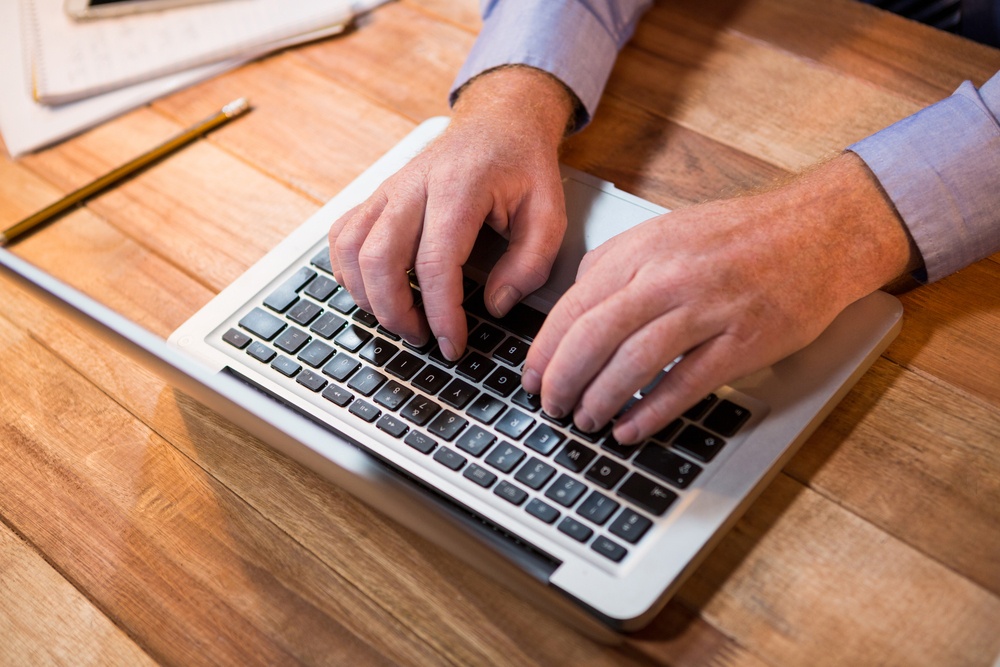 Having an online presence is key to running a successful business these days. And, if you're wanting to find new customers, it's important that they can find you online.
Having your own website is great, however, they can be quite costly to set up. Luckily, we are living in the age of social media which makes having an online presence cheap and easy.
Facebook is a great tool for any business owner. It enables you to share your company information such as your contact details, location and business hours. It's also a great way to engage with your customers and keep them informed of any car wash specials and announcements you may have.
Setting up a Facebook page is a little different to setting up a personal page. So, to help you create your very own page, we've put together a step by step guide to help make the process a little easier for you.
Step One:
Go to www.facebook.com and log into your personal page, or log in with the details of the person who will be managing your page.
Step Two:
Click on the drop-down arrow in the upper right-hand corner and select the 'create page' option.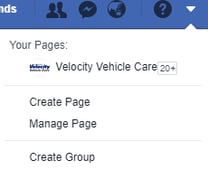 Step Three:
That will bring you to this page. Once here, select the 'Business or Brand' option by clicking on 'Get Started'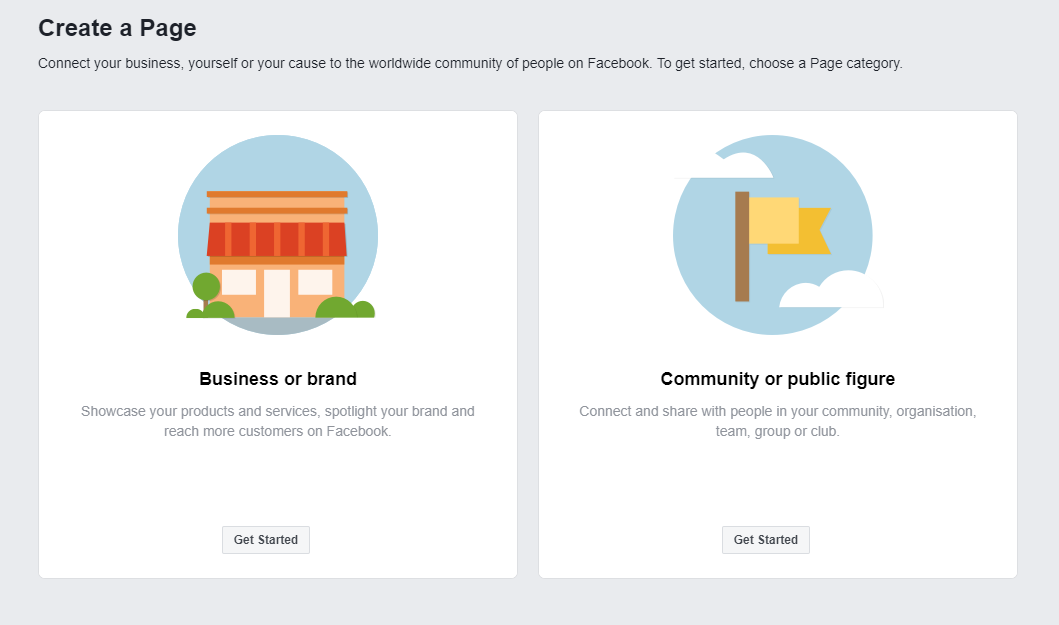 Step Four:
This form will appear. Enter the name of your car wash and be sure to type the words 'car wash' into the category field.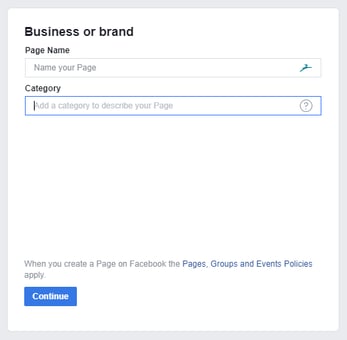 Step Five.
Once you've typed the words 'car wash' into the category field, the form will expand and ask you to enter your street address and phone number. Enter your address and phone number and click on 'continue'.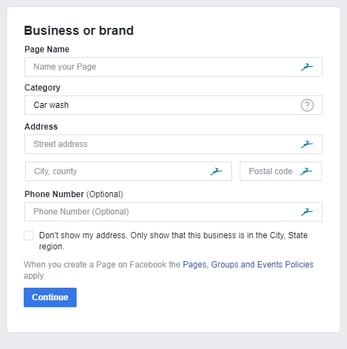 Step Six:
This box will appear. Upload a profile photo of your car wash or your company logo by clicking on 'Upload a Profile Picture.'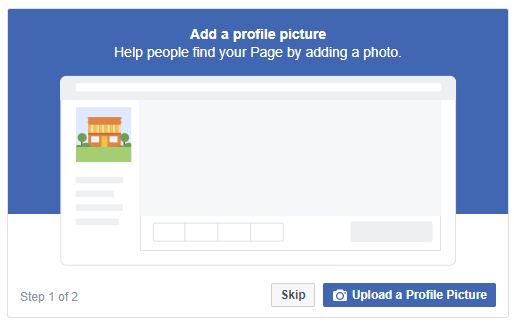 Step Seven:
This box will appear. Upload a cover photo of your car wash by clicking on 'Upload a Cover Photo.' A Cover photo is a larger photo that serves as a background on your page. This could be a larger image of your car wash, a team photo, and advert, or anything that relates to your business.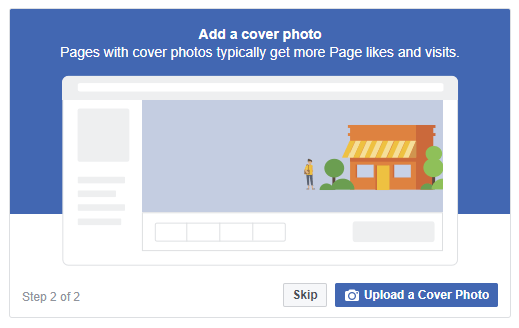 Step Eight:
Hooray! Your car wash is now online. Your screen should now look like this: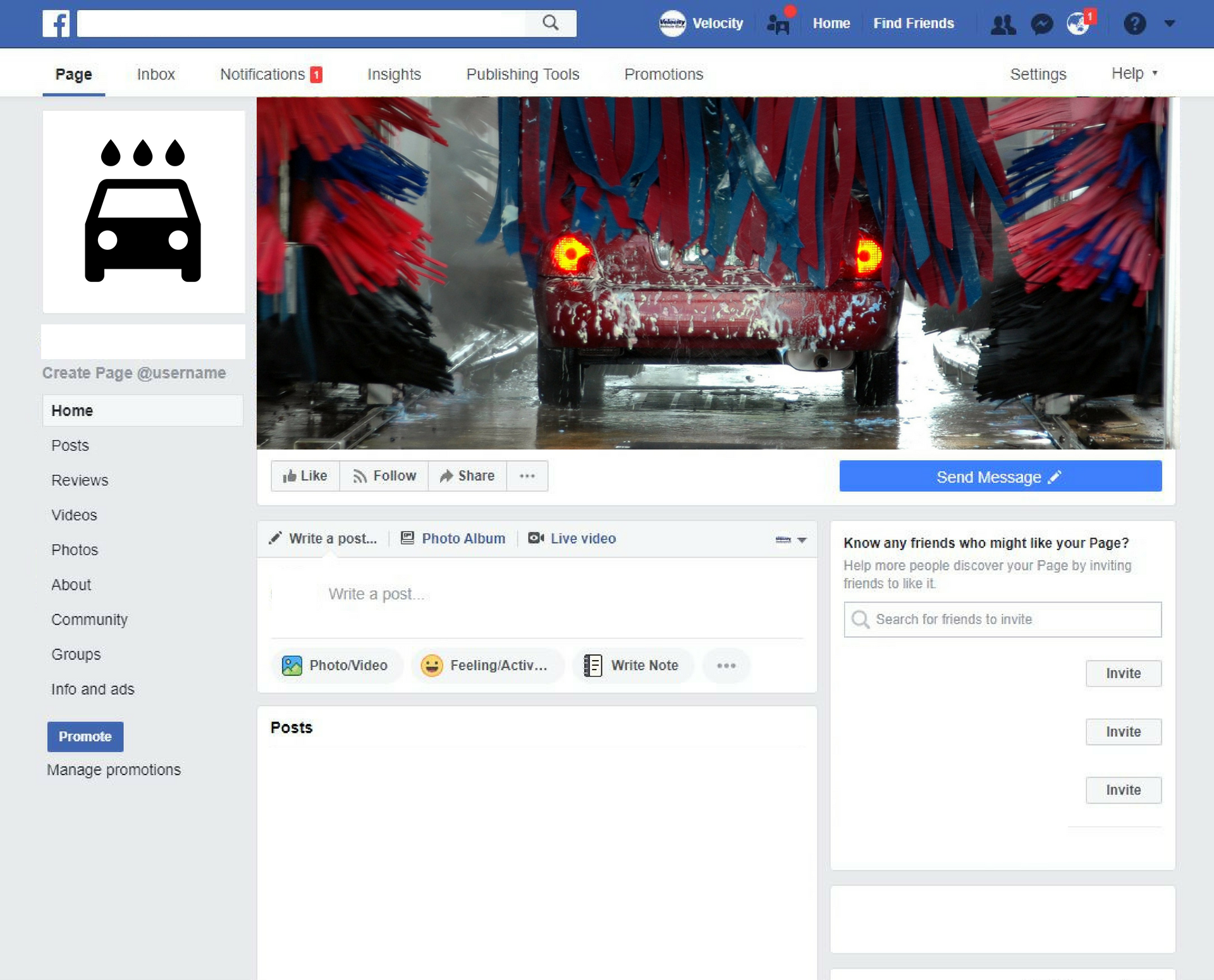 Step Nine:
It's time to add some more information about your car wash. Click on 'About' on the left-hand side of the page.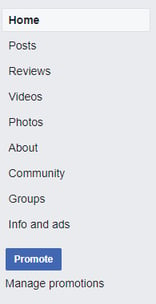 Step Ten:
This is what you should see. This is where you can add the rest of your business details. Be sure to include your trading hours, email address, website address and the 'story' of your wash. Are you a family-owned business? How long have you been in the car wash business? And, what services are available at your site? You can also include information about your car wash packages so your potential customers will know what to expect when they visit.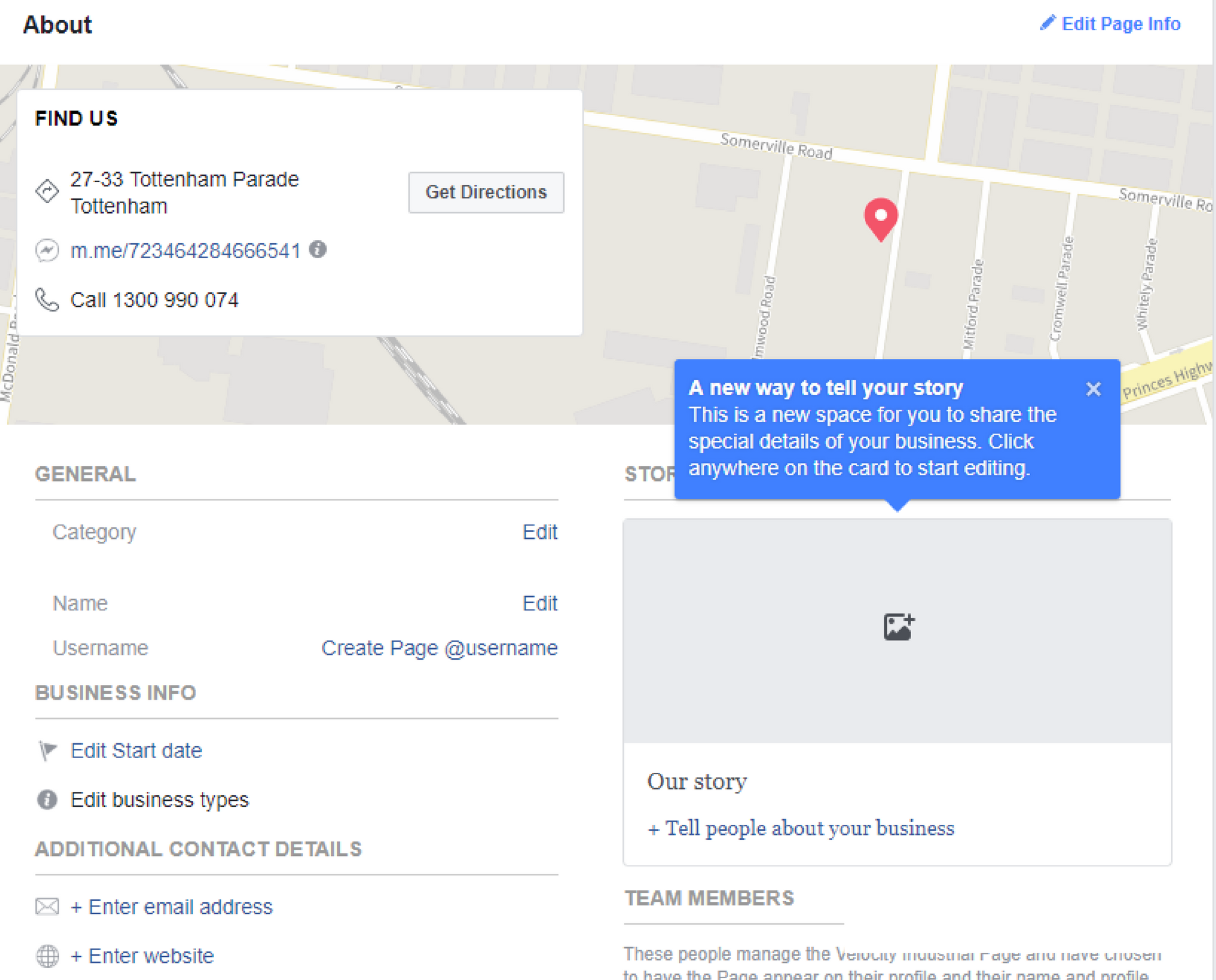 Congratulations! Now that your page has been created, spread the word with your friends and customers and start posting!
For more great information about marketing your car wash, check out Zep Vehicle Care's e-book Boost Your Revenue Today: The Essential Guide to Making More Money at Your Wash: